See why so many families are choosing Whispering Hills
We knew my brother's final resting place had to be someplace very special, a place that would have left him speechless. Kyle found beauty in everyone and everything, and he certainly would find it here at Whispering Hills.
Caitlin Freeman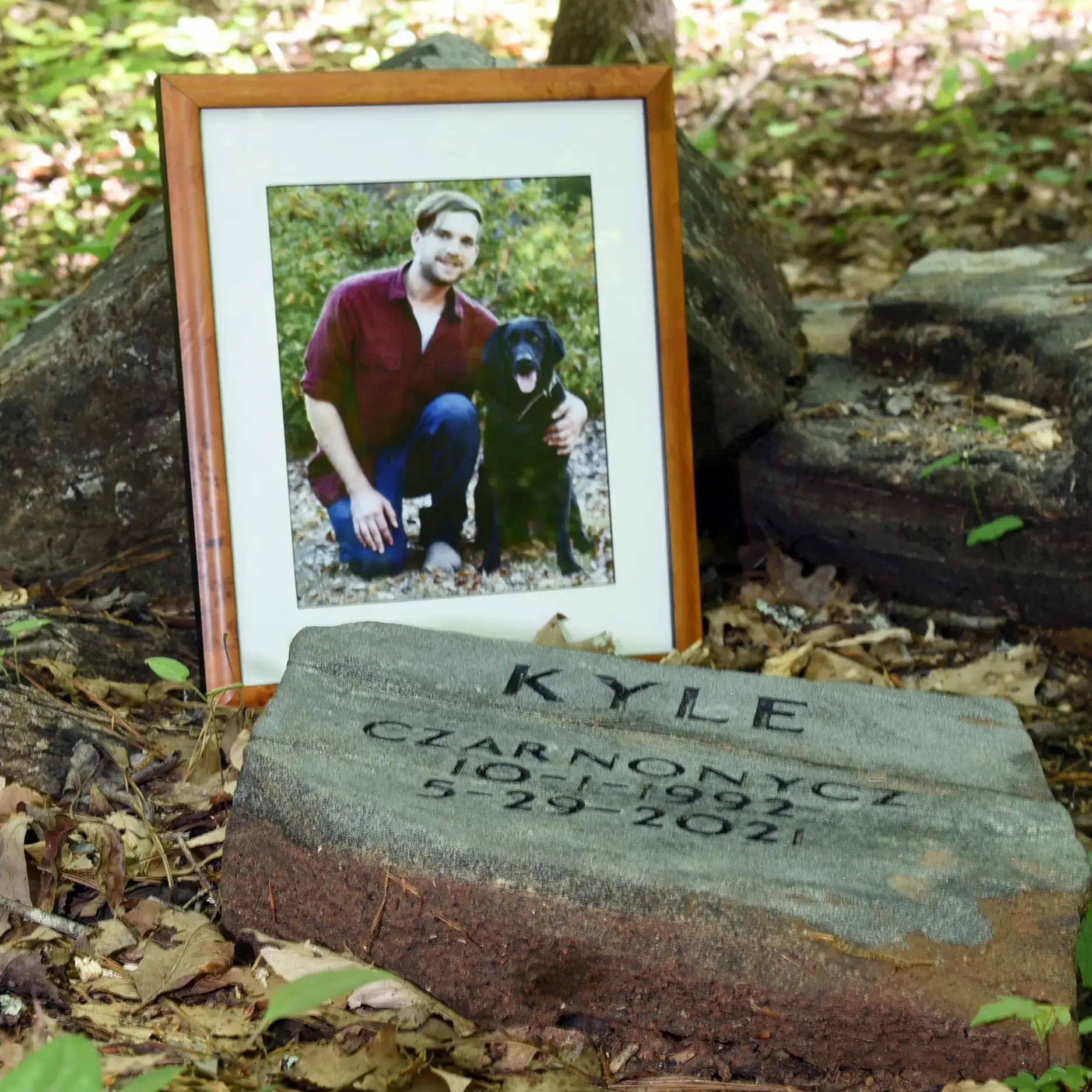 A retired firefighter, Harry Rishell of Palm City, Florida always knew he wanted a more natural final resting place when the time came. "We learned about Whispering Hills from our local funeral home, All County, here in South Florida that coordinated with Higgins Funeral Home in LaGrange. I know this is exactly where my husband would want to be – with nature all around instead of a row of headstones in a traditional cemetery," said Marie Rishell, who has friends in Georgia and has purchased burial rights of her own at Whispering Hills. "I'm very happy with the decision and know for sure Harry would've chosen the peaceful setting at Whispering Hills."
Harry Rishell – Palm City, Florida
Boyd always told me and our daughter that he would much rather we visit him among the trees and streams, not the rows of headstones at a traditional cemetery.
Sherry Taylor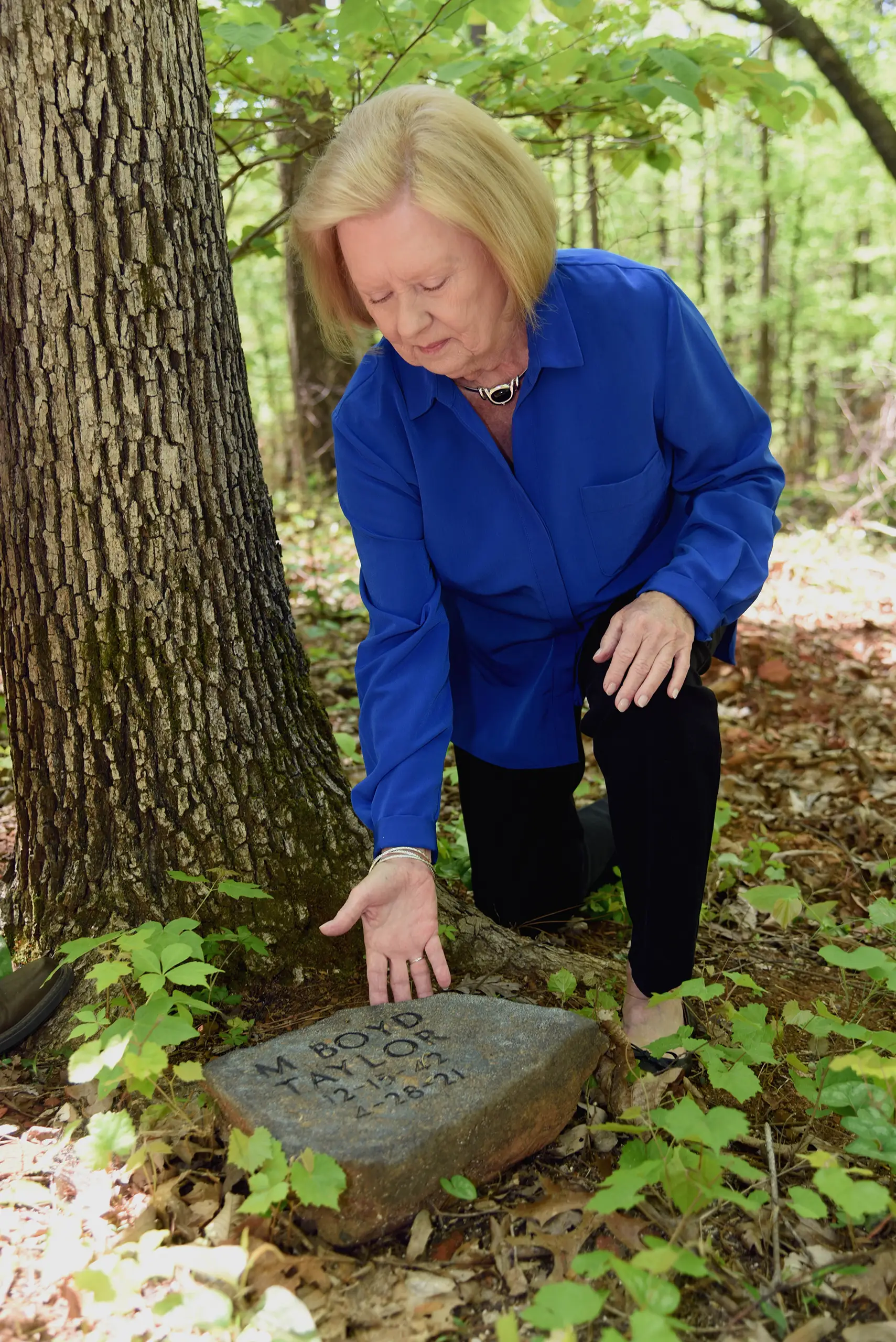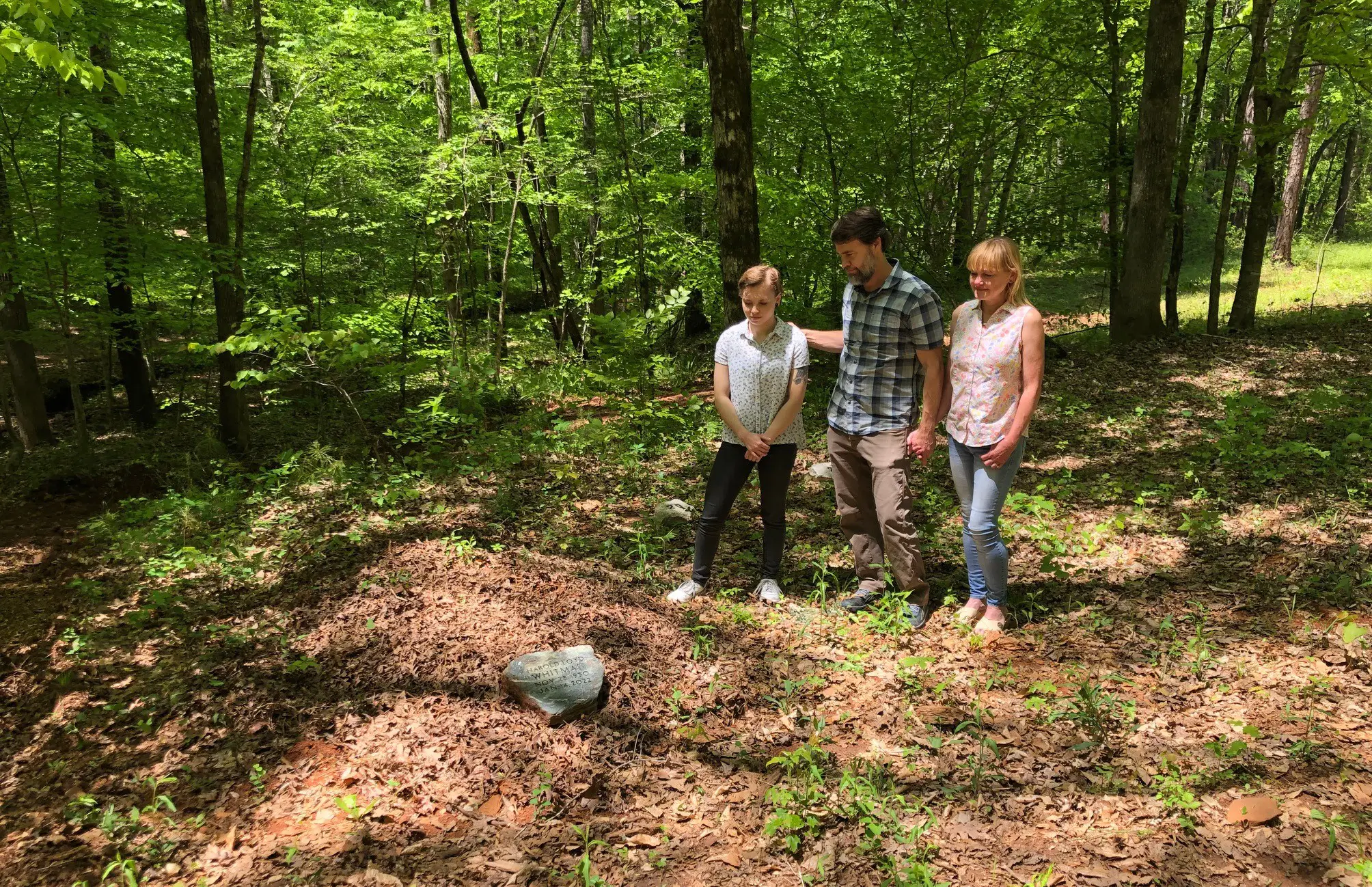 It's wonderful to know we are celebrating Whit's passion for the outdoors and environmental causes with a green, streamside resting place that supports preserving the beautiful land here at Whispering Hills.
Jack Perry

Jack Riggs, a retired businessman and veteran from Franklin, Georgia, read about and toured Whispering Hills, picked out a spot and paid for rights to have his ashes scattered under the trees near a calming stream when the time comes. "This place is a godsend. I like the idea of being recycled back into the earth," Riggs said, as he explored the natural cemetery and nature preserve. "It's a genuine relief to have the decision about my final resting place made and paid for. No one else has to worry about it when I'm gone."
Jack Riggs – Franklin, Georgia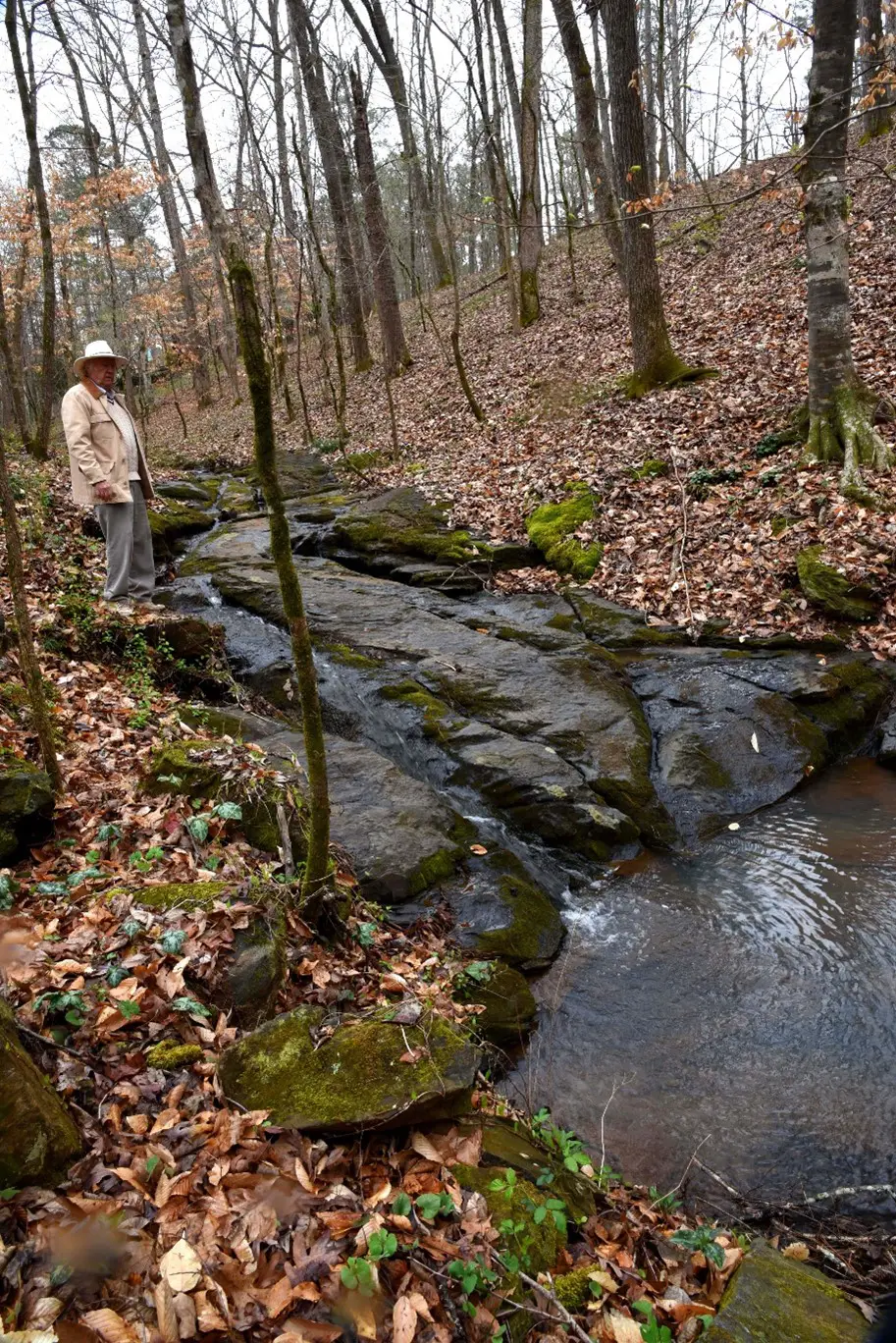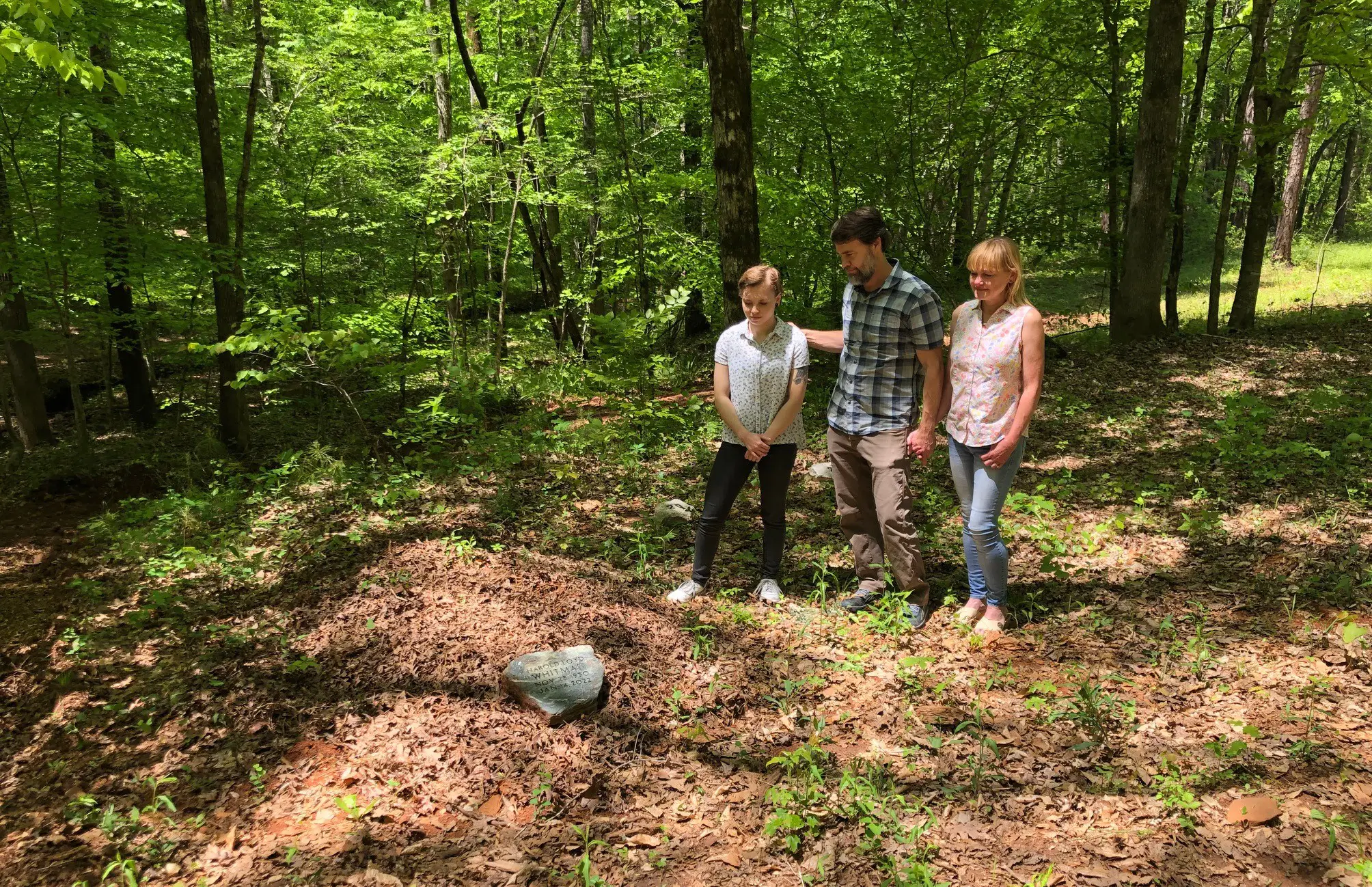 My dad often told us that when he left us he wanted to be returned to the Earth in a simple pine box among the trees in a peaceful place – Whispering Hills is that place.
Amy Perry

Doyé Henri Youdeowei's family often gathers at Whispering Hills to remember their husband, brother and son-in-law, who split his time between London and Atlanta working and exploring the outdoors. "Doyé was born in West Africa, but he was very much a Brit who loved to spend time in Georgia enjoying family and his passion for horses," shared Doyé's sister, Eki Ayanru, who recently visited from Africa. "There's an incomparable beauty and peacefulness in this spot where we returned his ashes to nature, in a sustainable way that he would have loved. The team at Whispering Hills is exceptional, they are always a text or phone call away and accommodate our needs with grace and care."
Doyé Henri Youdeowei – Atlanta/London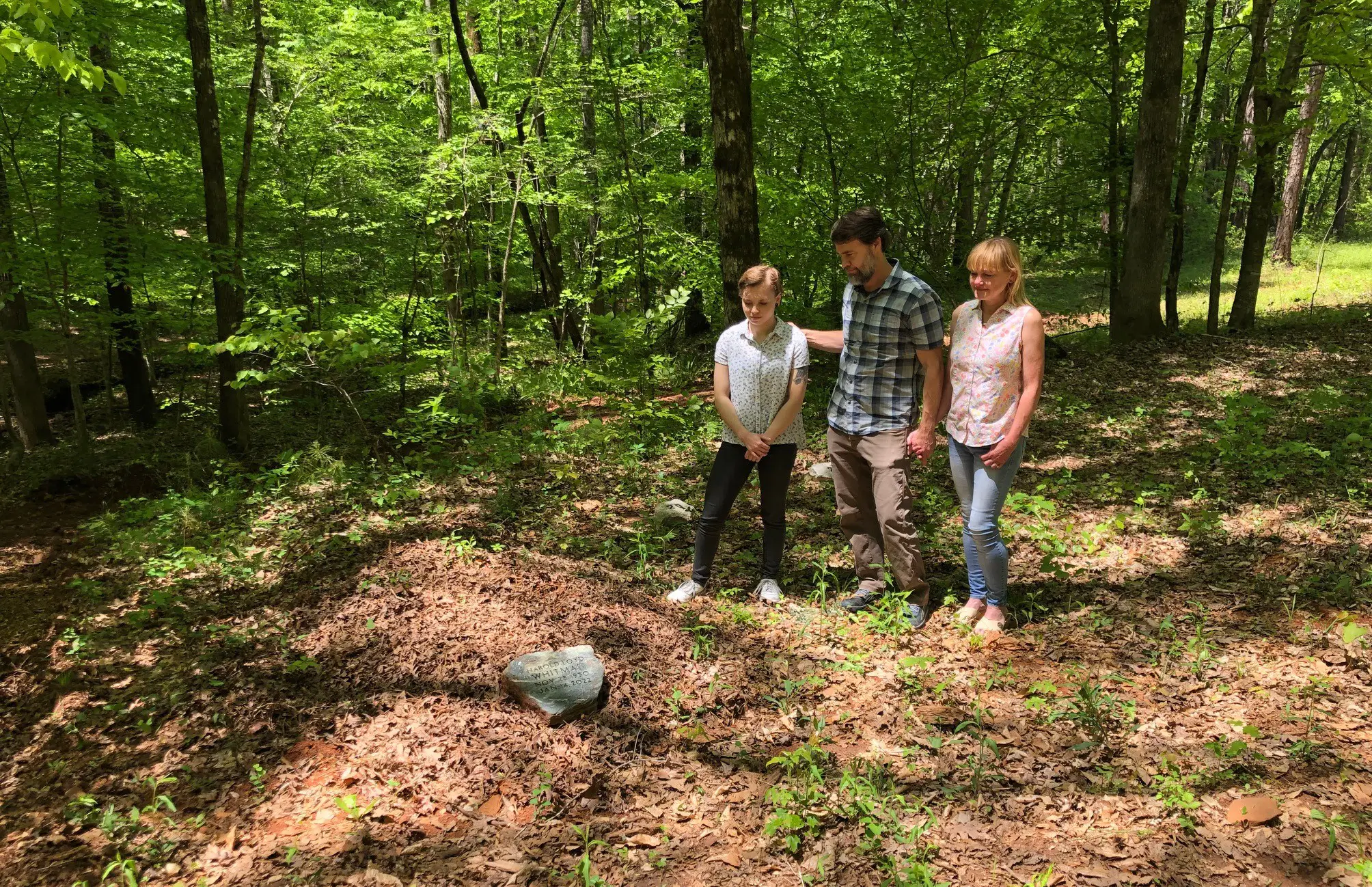 I would much rather visit my grandfather in a peaceful place like this surrounded by flower-filled meadows and a forest of trees like the ones he enjoyed at home.
Shiloh Perry

The beautiful stone marking Pam Lum's resting place features musical notes, her husband Chris' way of honoring their shared love of music. "Pam taught me how to play the guitar and we ultimately formed a band. Music was a big part of Pam's life and it was important to pay tribute to her passion," shared Pam's husband Chris Lum, who has secured his own future burial rights at Whispering Hills. "Pam loved the outdoors and nature and would certainly approve of Whispering Hills."
Pam Lum – Douglasville, Georgia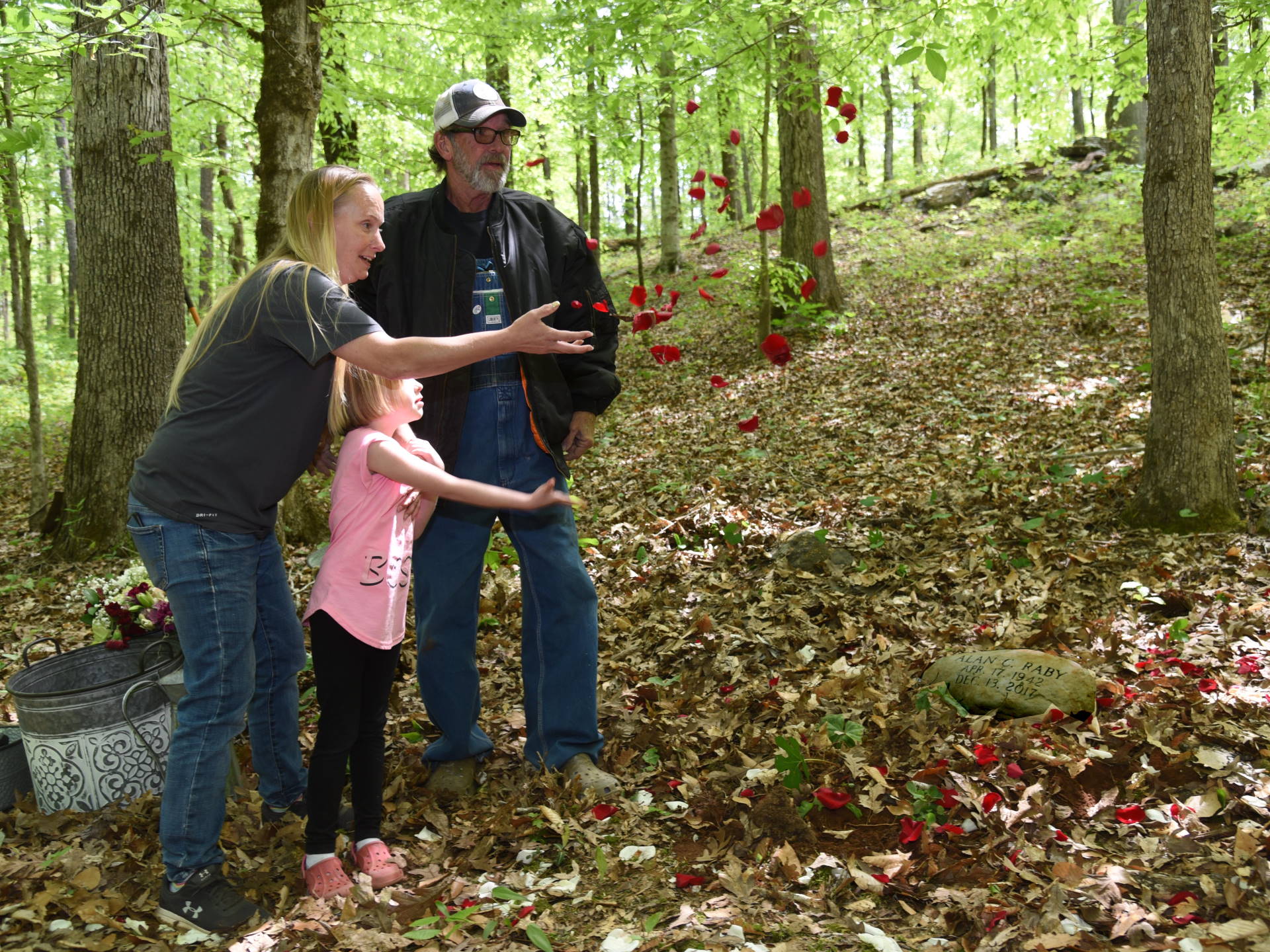 After years of searching for a permanent place for the ashes of his mother, grandmother and uncle, Kemp Freeman chose Whispering Hills.
"I always knew I would find the right place someday. This beautiful hillside forest in Whispering Hills is the perfect place to honor my loved ones."
Kemp Freeman

"We have more and more families requesting green burial options – both for loved ones passed or as part of their end of life planning. The trend toward full natural burials and burials of ashes in certified green cemeteries is an amazing movement and option that people are strongly considering. No embalming, metal caskets or concrete vaults," explained Maureen Moran, funeral director at All County Funeral Home in South Florida. "We are a full-service funeral home and crematory that has worked with Whispering Hills. Their professional and caring team provides great green burial knowledge and insight at an incredibly beautiful natural green cemetery and nature preserve."
Maureen Moran – All County Funeral Home – South Florida