About Whispering Hills Cemetery
Whispering Hills is a memorial nature preserve within a natural "green" cemetery.
What is a Natural Cemetery?
The most frequently asked question about Whispering Hills is "What is a natural Green Cemetery?"
A Natural Cemetery, or Green Cemetery, is a cemetery that has a more natural approach to end of life burials. Green burials only use natural materials that are biodegradable in order to allow remains to decompose naturally.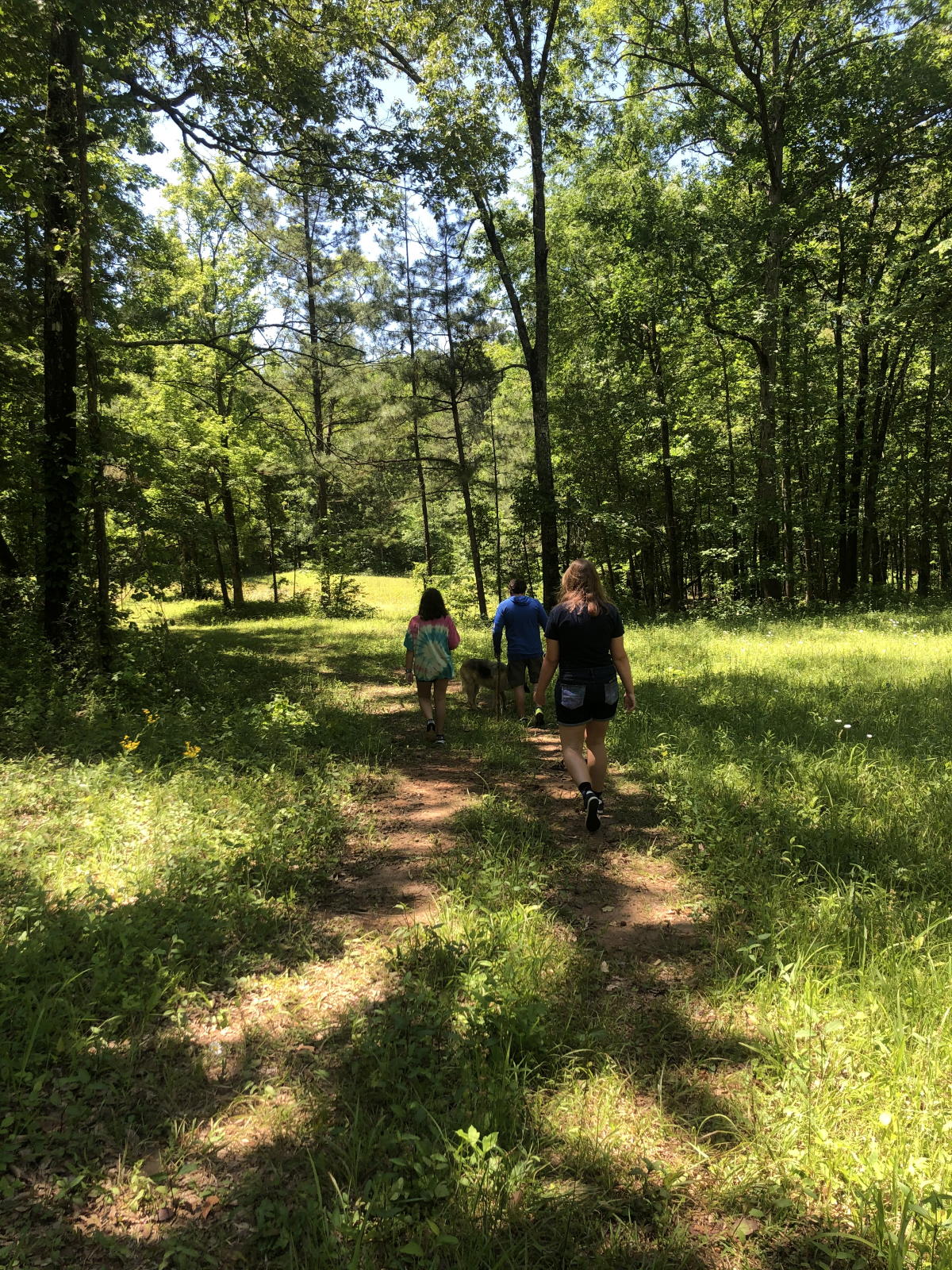 Frequently Asked Questions
Elizabeth Fournier, author of The Green Burial Guidebook answered that when she wrote "Green Burial is a way of caring for our dead with the least possible environmental impact."
Whispering Hills, LLC is zoned and set aside by Troup County Georgia (Plat Book 81, page 89) as a "green, Natural Cemetery Only." It is registered by the State of Georgia as a "Perpetual Care Cemetery." Fifteen percent of funds collected for interment rights is paid into a Perpetual Care Trust to be used in the future if needed to maintain the cemetery.
Additional Information
Interment & Scattering Services
Every natural burial is unique. The family, the funeral director, and the staff at Whispering Hills will discuss available options and help make arrangements for an appropriate and memorable interment or scattering service.
Whispering Hills LLC is a licensed perpetual care cemetery certified as a natural burial ground by the Green Burial Council of America. It does not have licensed funeral directors, but Directors of the following licensed funeral homes have visited Whispering Hills and can provide you with first-hand information.
Any licensed funeral home of your choice is invited to contact us directly for further information.