The individuals and families who choose Whispering Hills often say the biggest factors in their decision include the peacefulness, beauty and affordability of the natural green cemetery and memorial nature preserve and our passionate and caring team.
Whispering Hills is committed to providing you and your family with support and informational discussions and tours to help you consider your own end-of-life plans or to select a beautiful final resting place for a loved one passed.
Our small, caring team is here to help you explore and secure the best options for your family.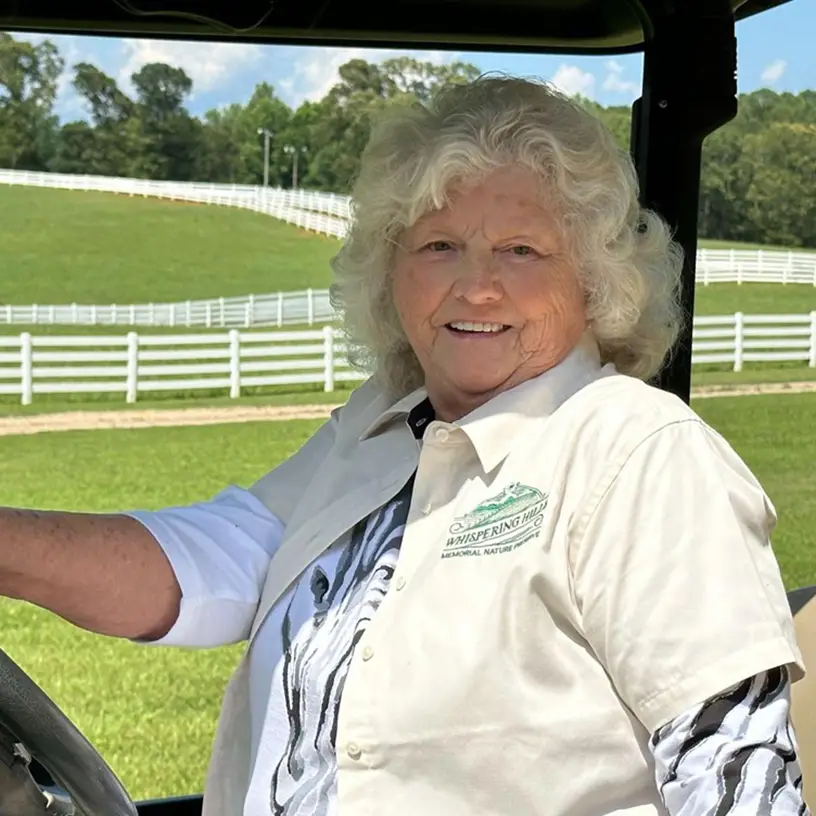 Shirley Hubbard
Tour Director
Individuals and families who visit Whispering Hills often say their first memorable experiences with Whispering Hills are their introductory phone call and golf cart tour with Shirley Hubbard. Shirley has called this land home for decades, and she's passionate about showing families considering Whispering Hills all the beautiful places they can choose from for a special resting place – from the hills overlooking the streams to the flower-filled meadows and forest of towering trees.
Shirley lives on land adjacent to Whispering Hills and she volunteers to help this special place retain its unique and memorable beauty and charm.
Jen Loutzenheiser
Administrator
As administrator, Jen Loutzenheiser supports a broad range of the day-to-day responsibilities at Whispering Hills, from marketing and community outreach to groundskeeping support. Jen is a community volunteer at heart, with a passion for taking care of the land and also caring for people. She is an active field/forest worker and trail lover, who has become an integral team member at Whispering Hills, where she enjoys supporting families as they search for and secure their personal choice of a final resting mark on the Earth.
Jen is a graduate of the U.S. Military Academy at West Point, where she studied Environmental Engineering. After serving on active duty in the U.S. Army for an additional six years, she moved on from being a Captain of soldiers to starting a family and serving in other areas of the community where needed.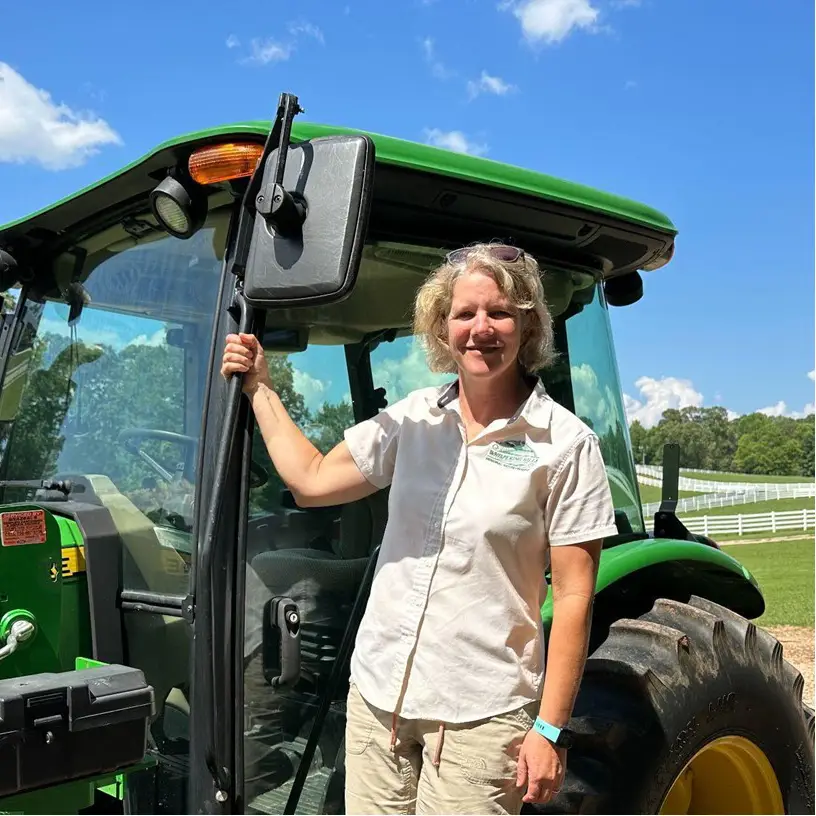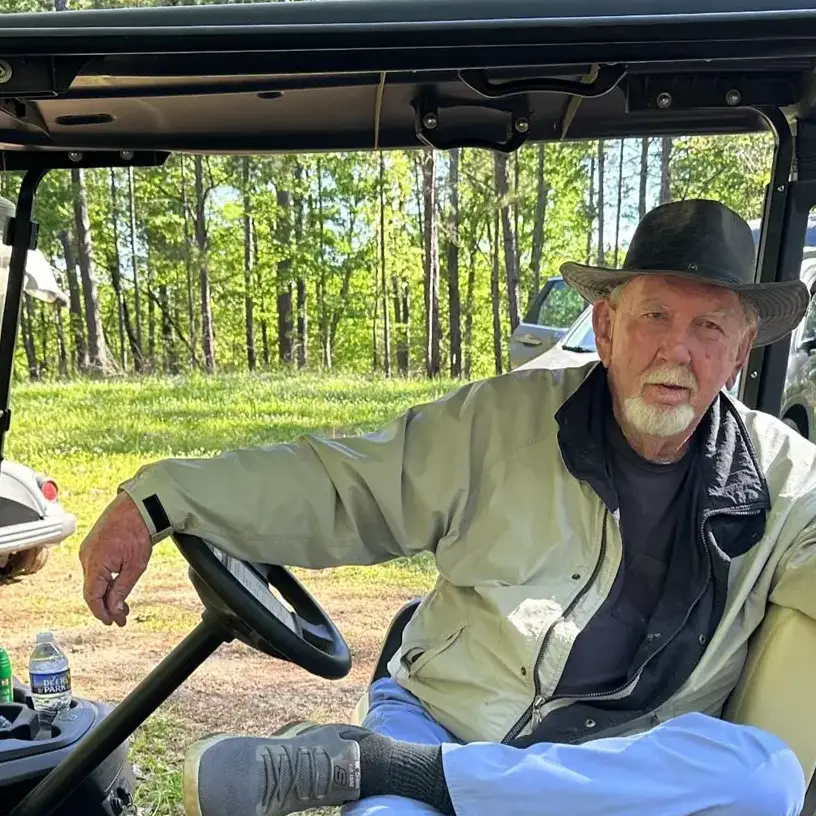 Jackie Hubbard
Security
Jackie Hubbard knows the land throughout the Whispering Hills Natural Green Cemetery and Memorial Nature Preserve as well as anyone. He was born on the property and now volunteers to make sure it's secure and maintained, drawing on decades of land management and farming experience. Jackie has seen development expand quickly throughout the area around LaGrange, Georgia, and he's thrilled to know this land will forever be protected for future generations. He lives on land adjacent to Whispering Hills today and volunteers to help ensure the property remains extraordinarily beautiful.
Ralph Howard
Managing Partner

Ralph Howard is a local and global businessman and family man who has lived most of his life in LaGrange, Georgia. Ralph and his sister Jean founded Whispering Hills Natural Green Cemetery and Memorial Nature Preserve as a way to forever protect their cherished family land from development. As a result, families across Georgia, the South, and around the world now treasure this property as much as the Howards, as it's become a treasured peaceful, beautiful and affordable place to commemorate and visit loved ones passed.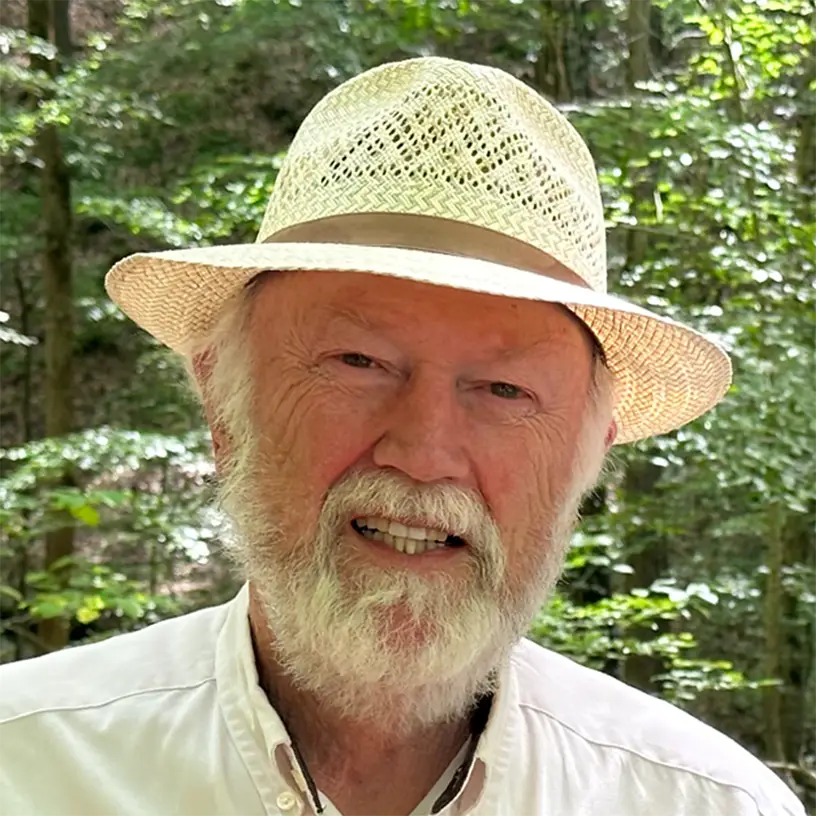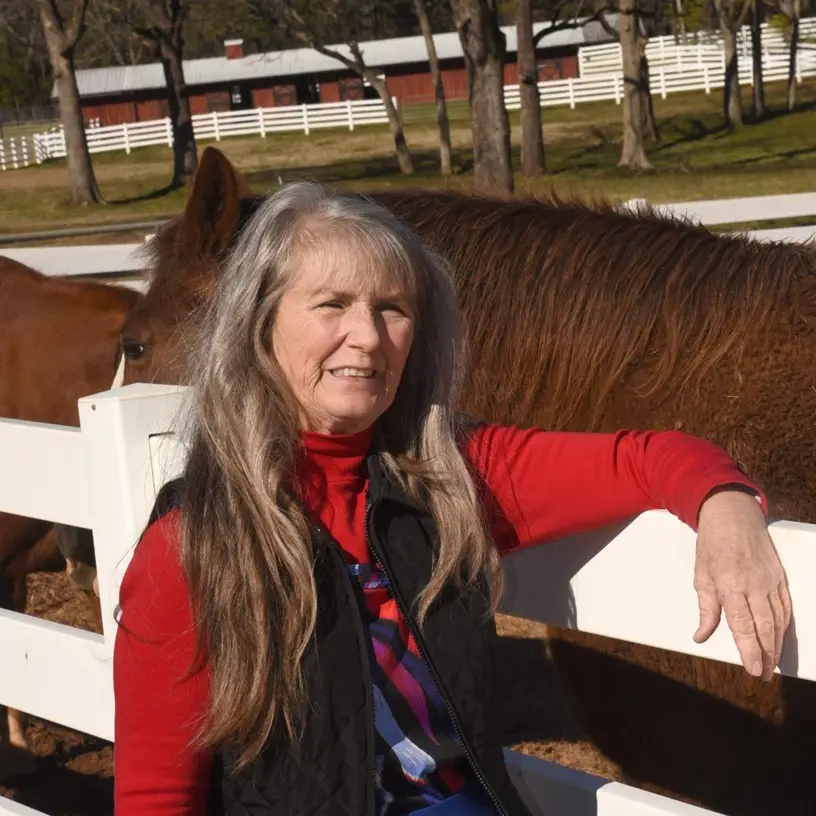 Jean Howard
Partner

Jean Howard's passion for horses ultimately led to the signature white fences that line the world class pastures at Whispering Hills. They offer a beautiful first impression for visitors who drive through the entrance gates to explore the forest just beyond the horse farm, where the natural green cemetery offers extraordinary one-of-a-kind locations for a special resting place.